Carter Estate Winery is a family-owned business. Our wines are 100% estate grown, bottled and certified sustainable.


Estate Grown
This means that all of the grapes in our wines come from our vineyards. We have complete control over the growing practices and farming that directly dictate the quality of all of the grapes that go into our wines.
Estate Bottled
We bottle all of our wines at our bottling facility located at our sister property, South Coast Winery. We have complete control over winemaking protocols, bottling process, and warehousing.
Certified Sustainable
This means that Carter Estate Winery focuses not only on the farming practices of the grapes, but stewardship of the land as well as the wine making process. There is a balance between economic profitability, environmental health, and social equity in the daily decisions made in all facets of our operations. These three pillars are referred to as people, planet and profits. We believe it is our responsibility to future generations to use environmentally sustainable methods to grow and produce our estate wines.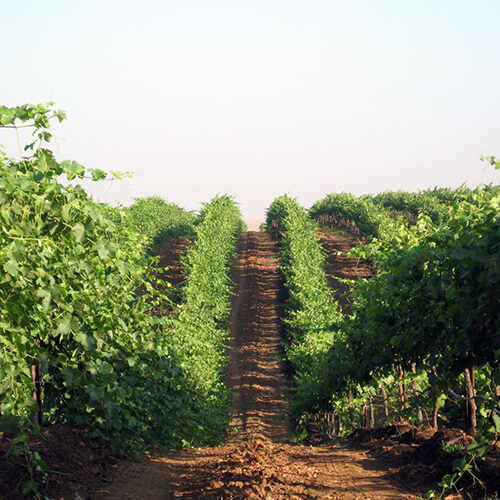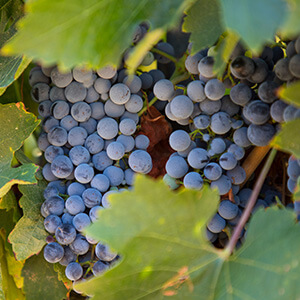 ---
Certified through the California Sustainable Winegrowing Alliance
Vineyards Planted
Wild Horse Peak Mountain Vineyards planted - 1995
Carter Estate Vineyards Planted – 2005
Temecula Springs Resort Planted – 2003
Rolling Hills Planted – 1999
---
1995
Wild Horse Peak Vineyards is established and recognized as a unique vineyard bordering the Cleveland National Forest. Our focus was to create an ecosystem management program that allowed for farming within this natural location.
---
2003
South Coast Winery Opens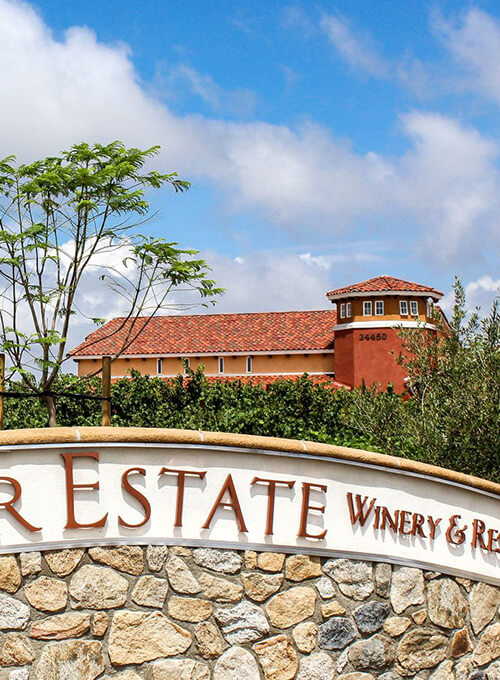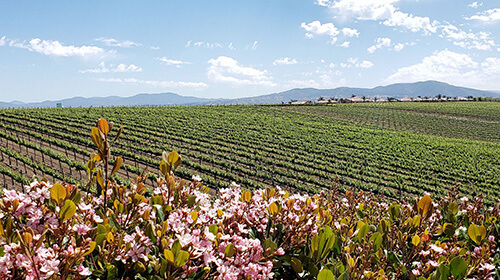 2013
Certified Sustainable - Vineyards including Carter Estate, Rolling Hills, Temecula Springs Resort and Wild Horse Peak are certified for the first year along with South Coast Winery. Attention is placed on soil and vine health, monitoring and conserving water use and less invasive forms of pest management.
---
2015
Carter Estate Winery Opens
---
2018
Certified Sustainable – Carter Estate Winery is certified sustainable and our focus continues on wine quality and conservation of energy, water and waste management within the two wineries.
---
2020
We continue to be certified sustainable in our vineyard and winery operations. We have a yearly audit that determines our improvements and continued dedication to remaining sustainable in our farming and winemaking practices. Our monitoring of consumption and inputs in our winery and vineyards keeps us on a path of continuous improvement, aiming to lessen our impact on the environment while working with what is around us.
Certified Sustainable
---
What does that mean? High quality wines produced for YOU.
Here's how: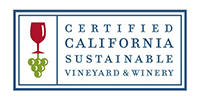 Implementing best industry viticultural practices in our estate vineyards to ensure vine, soil and ecosystem/environmental health
Winemaking processes that protect the environment and conserve natural resources
Economic viability through shared knowledge of costing, integrated business strategies and long range goals for future advancement.
Carter Estate Winery is proud to be designated as a Certified Sustainable winery/vineyard and vow to continue to produce only the BEST!
---
Sustainability at South Coast Winery and Carter Estate Winery
Carter Estate Winery has been certified sustainable through the California Sustainable Winegrowing Alliance since 2018. All of our 200 plus acres of vineyards as well as both of our winery operations are certified sustainable.
---
Who is the CSWA?
The California Sustainable Winegrowing Alliance (CSWA) is a non-profit organization that was created by the Wine Institute and the California Association of Winegrape Growers. This organization supports and promotes sustainable winegrowing practices throughout the state of California.
---
Why are we sustainable?
We face many environmental challenges as the planet's climate drastically changes. In Southern California, we experience extreme heat events in the summer and unpredictable drought and the threat of wildfires throughout the year. Because of these weather events we know firsthand how important protecting our environment can be.
Our three major focuses for our vineyard practices are the management of our soil, water, pest and disease threats.
Soil Management – We work with our soil and keep it healthy by monitoring and adjusting our organic matter and nutrients.
Water Management - We practice water conservation in all of our vineyards, measuring the water used and implementing drip irrigation techniques. Our mountain vineyards rely on rain collected and stored in our reservoir.
Pest Management – We work to minimize the use of unnatural products in our vineyards and are proactive in our monitoring and treating of pests and diseases.
A very important factor for the health of our vineyards is the ecosystem that surrounds it.
By monitoring the surrounding animal activity we can gauge how the health of our vineyards are doing. When the surrounding environment is thriving with animal and plant life we know that our vineyards are healthy. Animals frequently seen are owls and birds of prey. We provide habitat enhancement to encourage them to nest and feed in the area as a way of pest management. Other animal species commonly seen are coyote, California toad, American Bullfrog, Gopher snake, California King Snake, Garter Snake, Western Rattlesnake, Roadrunners, Horned lizards, and multiple varieties of birds and reptiles.
---
Winery Operations
Our winery operations are also certified sustainable, held to the same standard as our vineyards. We monitor and measure our resources working towards limiting our impact in all aspects of wine making.
---
How it Works
The CSWA performs a yearly audit to inspect the ongoing compliance of our operations. We must comply with all requirements set by the organization as well as show improvements from the previous year and new plans for the upcoming year to continue to be sustainable.
The goal we have at South Coast Winery and Carter Estate Winery is to continue to develop our sustainability program in order to lessen our impact on the environment while continuing to make exceptional wine.